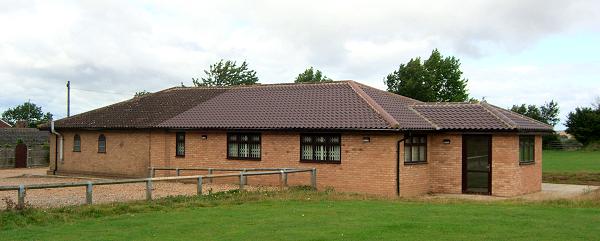 Available For Hire
If you are interested in hiring the facilities for your child's party, a weekly exercise class, a monthly village club, a community event or simply an evening meeting, please see the Pavilion Calendar and contact: pavilionsherington@gmail.com
Bookings at very reasonable rates now available. Book now!
Medium sized function room
Modern kitchen
Toilets
Disabled facilities

Large car park
Children's play area
Large open grass area
Football pitch and changing facilities
---
FAQs
1. Can I hire the Pavilion on a Sunday? Yes
2. Does the Pavilion have a licence for the sale of alcohol? Sorry, no, but you can provide your own.
3. How large is it? It can seat around 50 to 60 people in rows, for a meeting, for example. There are 80 chairs and 20 tables. The limit for Fire Regulation purposes is 108.
Function Room
There are 80 chairs and 20 tables available. The room will accommodate, for example, around 50 to 60 in rows facing a row of tables at the front for the meeting speakers.
A door leads from the function room directly out onto a paved patio next to the sports field. There is a serving hatch from the kitchen.
The room is heated and well lit.
In addition to the ladies and gents toilets, there is a disabled toilet.
Note: the function room and kitchen are in one half of the building whilst the changing rooms are in the other half. They can be used simultaneously and independently of each other. Use of the function room is not affected by use of the changing rooms.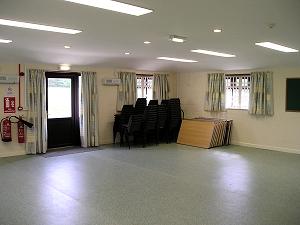 Kitchen
The kitchen is equipped with an electric cooker, microwave, fridge, sink and storage space and is adjacent to the function room, with a large serving hatch.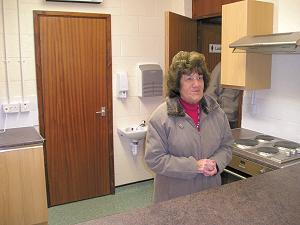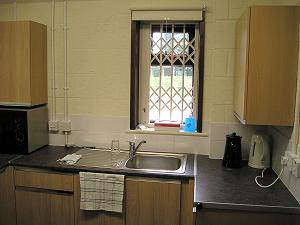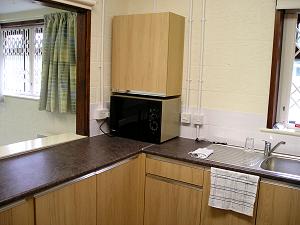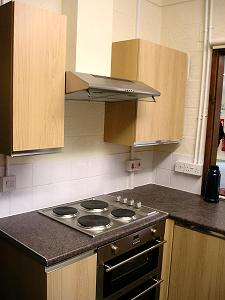 Pavilion Exterior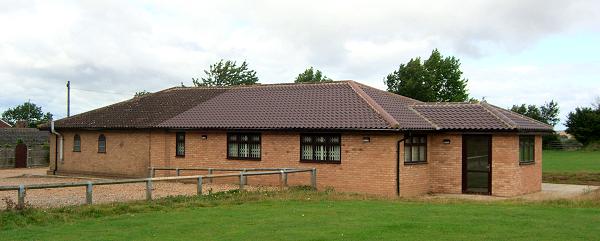 Children's Play Area
The children's play area is well-equipped for use by 3 to 12 year olds.
The play area is fenced for safety.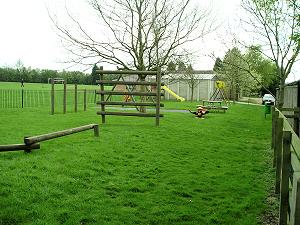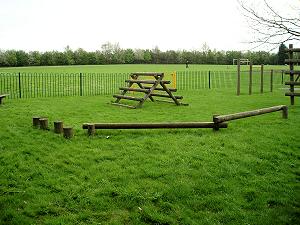 Car Park
There is a large car park.
Note: There is a row of garages outside the entrance to the car park. Please do not obstruct these by parking in this area. The car park is beyond these, set back from Perry Lane, at the far side of the Pavilion.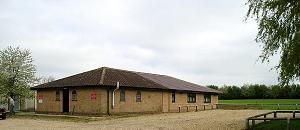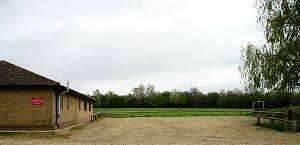 Sports Field
The sports field has a football pitch and large grass area
Can be used as a cricket/rounders pitch in the summer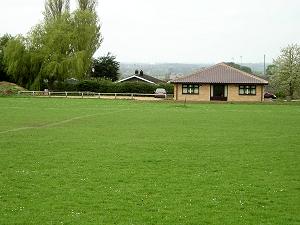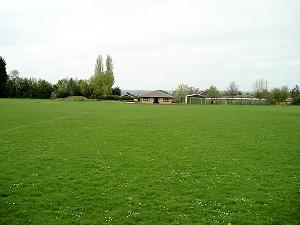 Changing Rooms
There are separate changing rooms for the home and away teams. There is also a referee's room.
The changing rooms are situated in the original part of the building, but the showers have recently been refurbished.
Further improvements are planned, depending on the availability of funding.